HardCore Kayak Tournament Event #1 March 5th (Upper Tampa Bay Area)
Sign Up Here:
http://hckac.freeforums.org/viewtopic.php?f=17&t=6301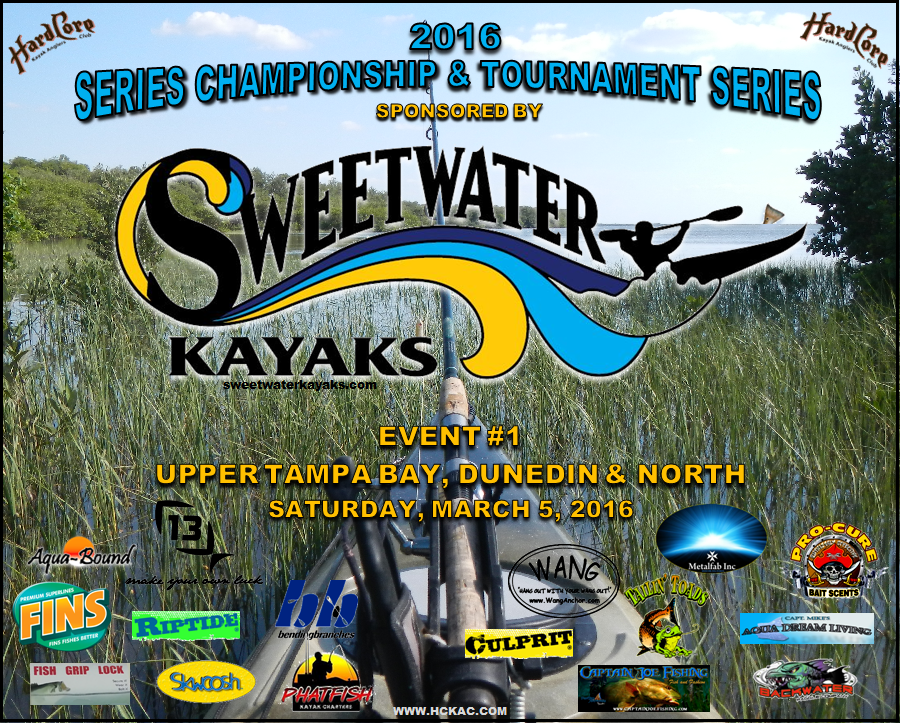 ---
One week until the Hardcore Tournament Series kicks off on March 5th. If you love kayak fishing and are in the Tampa Bay area then come out and join us. Bring a friend. It's all about having a good time.
No Capt.Meeting.
Payments are via PayPal and Tournament Tokens will be sent out Friday day before the tournament by 8pm.
Sign Up Here:
http://hckac.freeforums.org/viewtopic.php?f=17&t=6301
---