A few weeks a go I returned to the Santa Fe River to catch some Suwannee Bass. I haven't fished up there in a couple of years...seemed like every time I wanted go the water was too high or too low. I floated from the 441 bridge in High Springs down to Rum Island. The current was good, however the wind was not...a strong west wind had me paddling most of the time instead of "going with the flow". Anyway, in between the paddling I did manage a to catch 8 Suwannee's most small, but as luck would have it the last fish (as I lost the my last jig they were eating) was a nice fat little 13-incher.
Here are few pics of the trip: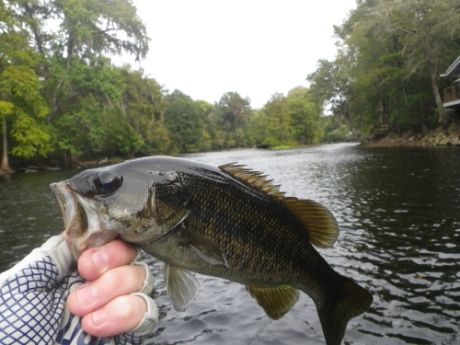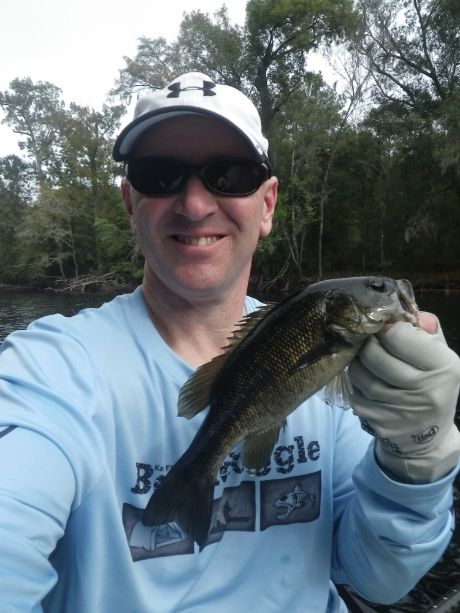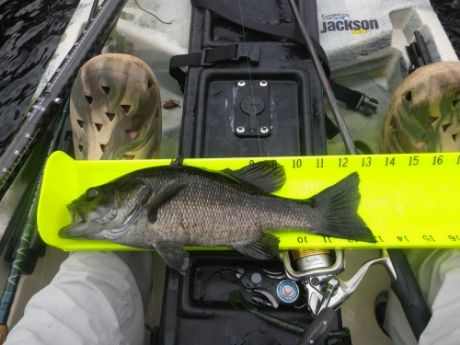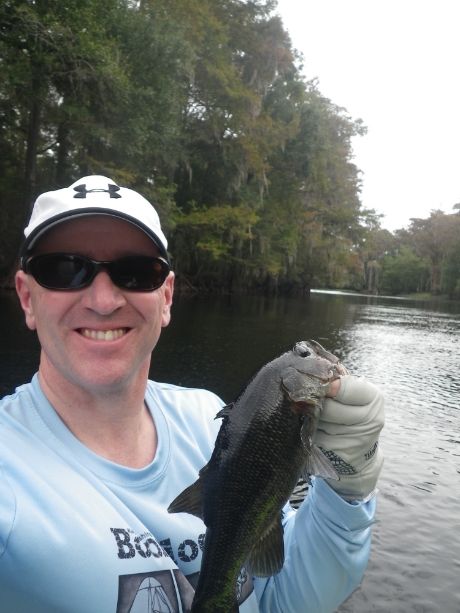 These are definitely special fish and the Santa Fe is special fishery for these feisty beautiful little fish. I didn't catch a largemouth all day. As you can see the Santa Fe is nice and wide, perfect if you wanted to fly fish too (I'd like to try a wooly bugger on a sinking line).